Mission

Our primary objective is to provide the highest level of service and to represent our clients with the utmost respect, always having their best interest at heart.
CONNECT WITH US ONLINE

Health & Fitness

for a Good Cause!

Sunday, May 20th, 2018
3:00pm
(Admission is FREE!!)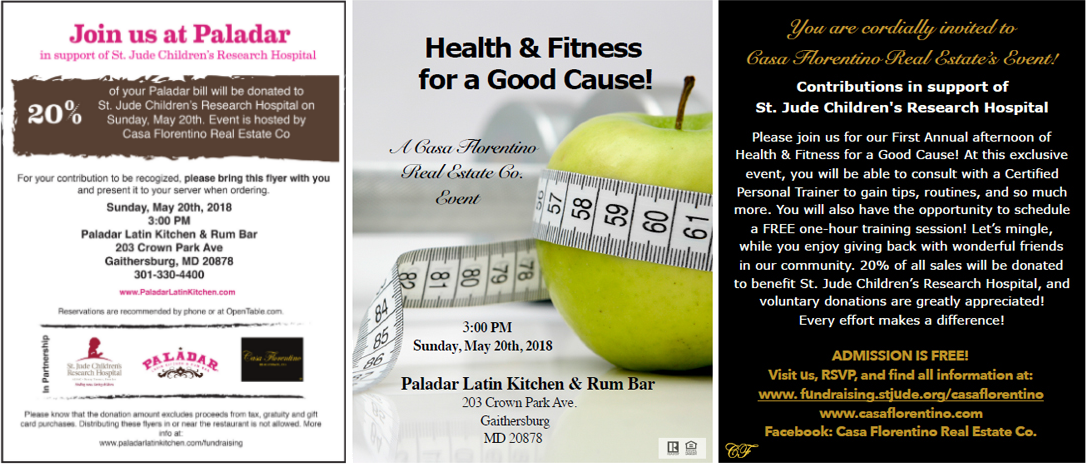 LIFETIME® is Donating:




Q & A with a Personal Trainer

Free One-Day Passes

1 session of TEAM training (Burn, Cut, Boot Camp, or Alpha)

and more!

Casa Florentino Real Estate Co.
You're Gonna Love This House
7315 Wisconsin Ave., Suite 800 West, Bethesda, MD 20814